10 good quality pro audio products from AVEM that you should purchase in 2020
IVA
,
KLARK TEKNIK
,
TURBOSOUND
,
MIDAS
,
AUDIOCENTER
,
PROEL
,
BEHRINGER
,
WING
,
POWER AMPLIFIER
,
COLUMN SPEAKER
,
POWER AMPLIFIER
,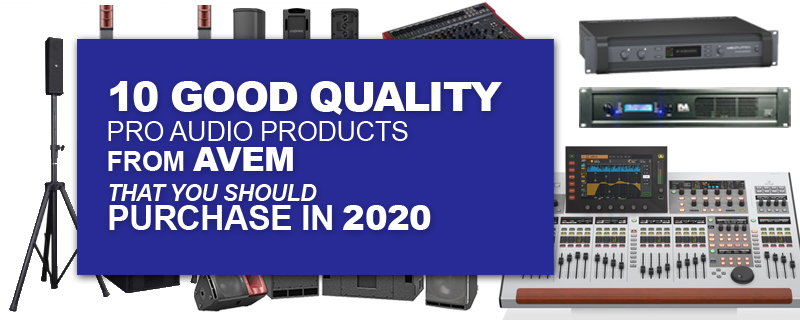 We are well into year 2020 now. In this article, we would like to compile 10 exciting pro audio products to look forward to this year. We chose based on what we believe will provide you the best value for money products or products that produce outstanding performance. To make things clear, those extremely high end and high quality product will not be included into this list as only certain people could afford it. Products that are too low end were also omitted from the list. We focus on affordable products yet maintains high quality to fulfil the majority's quality requirements. So, let's get started.
---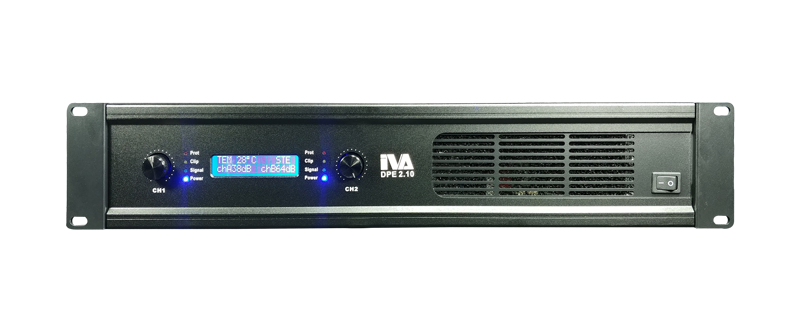 10. IVA DPE Power Amplifier
No 10 in the list was launched at the end of 2019. This is a very affordable lightweight power amplifier by IVA Pro Audio. Continuing from the hot selling DPM Series digital power amplifier in 2018, this new series DPE produces a good audio quality at a more affordable price. This series comes in form of DPE-2.10 which carries 1000 Watts per channel for this 2 channel power amplifier. Despite the whopping max power of 3600 Watts from this beast, the amplifier constantly runs at low temperatures due to clever circuitry, heatsinks and airflow design. In 2020, if you are looking for a lightweight, powerful and cool power amplifier, look no further than IVA DPE-2.10.
---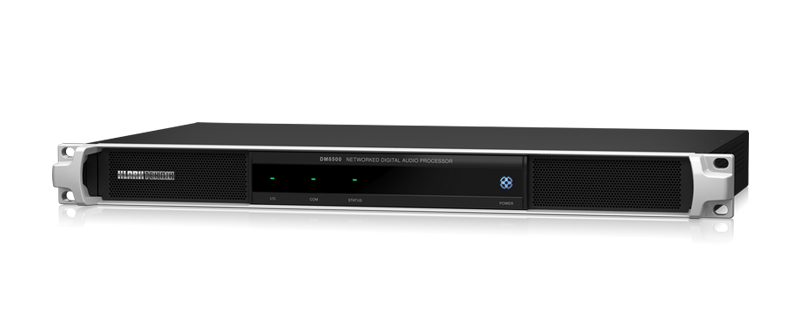 9. Klark Teknik DM-8500 Networked Digital Audio Processor
The Klark Teknik DM-8500 is yet to be launched and estimated will be available in end of Q1 2020. Despite not being launched, the impressive specs to price point gives a very promising future for this product. With 64 x 64 channel AES67 / DANTE support, 24 channels of AEC, 10 In 6 Out IO, IP control feature, HTML server capability and built-in media engine, the DM-8500 will give the likes of QSC Core 110F, Biamp Forte, Symetrix Radius or BSS BLU-101 a run for their money. We look forward to the launch of this product soon.
---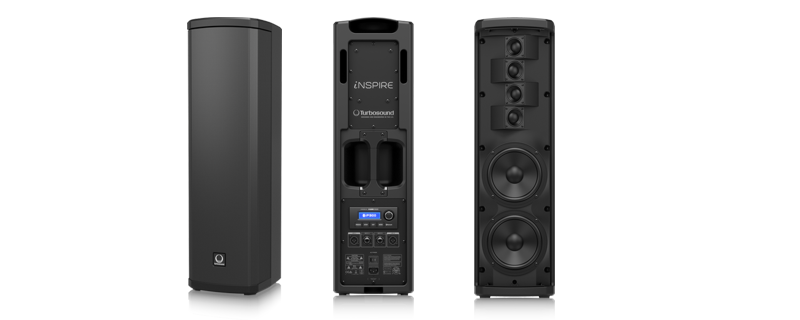 8. Turbosound IP300 Column Speaker
The Turbosound IP300 is not anew product. This product was silently launched into market in 2019 without much hoo hah. This may change in 2020 as the model starts to fly to more installations and rental companies' inventory. IP300 is a 600 Watt active column loudspeaker by the legendary brand, Turbosound. Through just the specs, it seems like it has no wow factor. But when you turn the music on, it will sing till the birds come flying down from the trees. Seriously, it is that good. The clarity is exceptionally good . . . so clean that you feel that you are enjoying the music through a few hundred thousand dollar Hi-Fi system.
---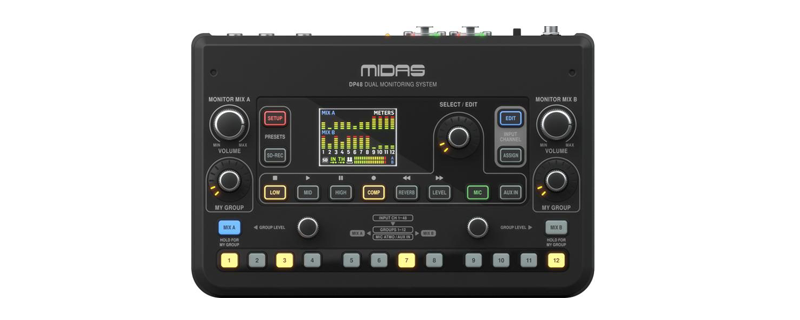 7. Midas DP48 In Ear Monitoring System
Midas DP48 was launched in late 2019 and we predict it will be best complementary product to thousands of Behringer X32, Behringer WING and Midas M32 users. This latest in-ear monitoring system carries 48 channels of signals through the AES50 protocol, the barebones communication between the highly successful Behringer and Midas mixing console. DP48 gives 2 users the ability to mix their signal accordingly, as well as ability to equalise these signals in groups. This device has built-in high quality reverb for room simulation and dual mic on-board to capture the environment noise. All these just to make your monitoring more authentic than ever and the musician does not feel isolated from the crowds. How thoughtful is the designer of this product?
---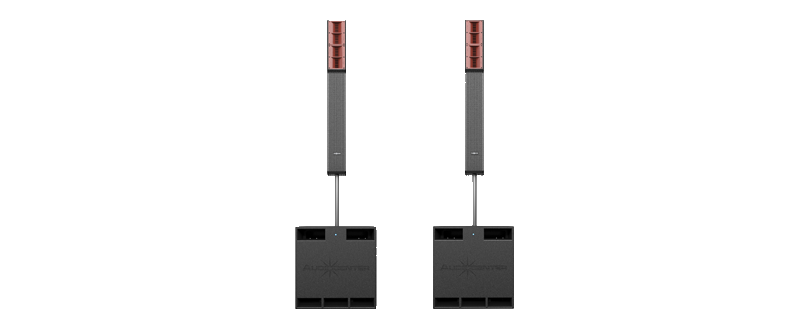 6. Audiocenter L65 High Power Column Speaker System
The max SPL of this column system by Audiocenter is really impressive. Many customers who tested it had their jaws dropping to the floor, not believing that such a tiny column system is able to produce such massive sound. The column which consist of 4 pieces of 1" Beyma ferrite drivers and 6 pieces of 5" Audiocenter drivers produces very powerful audio that we feel amazingly massive for its size. The subwoofer L65S which is a bandpass subwoofer produces equally impressive audio quality, giving punchy and low vibrating bass to make the audio combination between the column speaker and the subwoofer , a killer audio quality combo.
---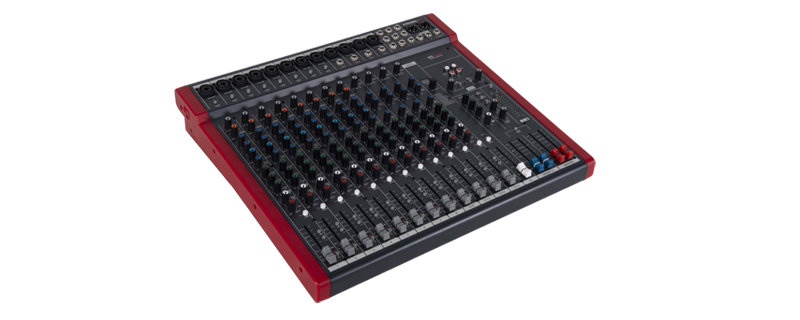 5. Proel MQ Series Analog Mixer
Analog mixer innovation has be stagnant for years but this does not prevent Proel from launching a new mixer system into market. While, the Proel MQ Series mixer does not provide innovation, it succeeds in providing what matters the most in the audio business; audio quality. Most mixers in the market has major issues; either they have overly warm aka muddy sound or the high mid frequencies are uncontrollable in high SPLs. Pumping in Adele's Hello will exposed many weakness in audio systems as this recording has tricky low mid and high mid frequencies. Proel MQ handles it like a champ, proving it's prowess in handling warm audio yet not overly mud the entire frequency spectrum. In the chorus, where the high note is around 2 kHz to 4 kHz, it performs exceptional well, balancing between impact and presence, while avoiding piercing sounds to the audiences.
---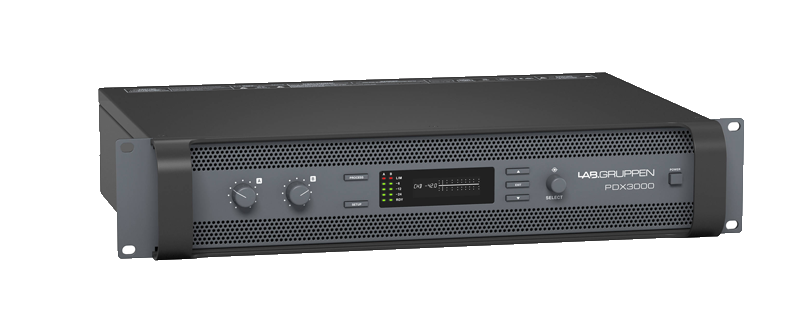 4. Lab.Gruppen PDX3000 Power Amplifier with DSP
No 4 in the list is the newly launched Lab.Gruppen PDX3000. To be honest, we are genuinely surprise by this model launch by the Lab.Gruppen. Everyone in the market knows that Lab.Gruppen amplifier sits at the pinnacle of power amplifier technology and very few people afford to own it. PDX-3000 is the first step of Lab.Gruppen's foray into mid-size touring and installations markets given that this model is priced at a relatively affordable price. It has a decent power rating, able to handle 2 ohm load and comes with a digital speaker management built-in. With Lab.Gruppen branding and reputation on the stake, the audio quality does not disappoint us when we tested it. What a package!
---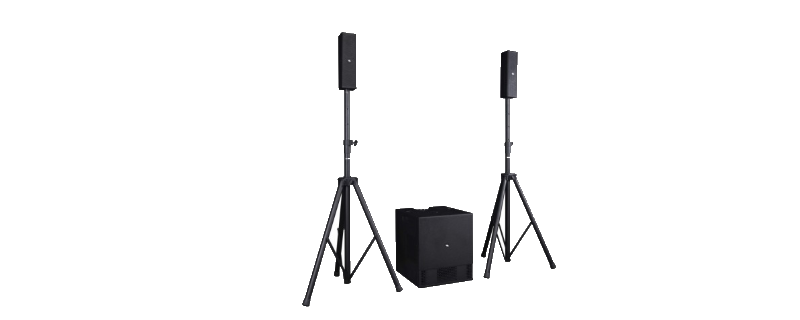 3. Proel Session4 Portable Column Speaker System
This is another genuinely shocking product for year 2020. Just like any other day in the office, we unboxed this tiny column system to try it out. Given such small size, we had our expectation as small as the product's size itself. But we were so wrong. We had our mind/head totally blown out once we turned the music on. Since then, we have blown many of our customer's minds/heads once we turned on the system. And we do want to continue blowing them again and again this year. For those who not familiar with the specifications, Proel Session4 is a column speaker system with double 6.5" bandpass subwoofer and two satellite speaker consisting of 4 units of 2.75" transducer drivers. Now close your eyes and imagine how it should be sounding and come try it out to blow your mind away.
---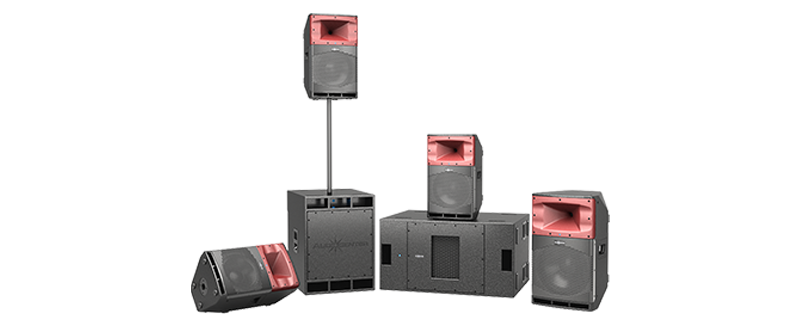 2. Audiocenter SA Series Active Speaker
Audiocenter SA Series Active Speaker was a surprise hit in late 2019. Over more than 100 pcs of SA Series speakers sold in 6 months is a testament of the strength of this product. The product ticks the boxes in many, many areas. 2000 Watts, tick. Plywood cabinet, tick. High SPL, tick. Good sound, tick. Bluetooth audio transmission, tick. 3 band EQ, tick. Affordable, tick tick tick . . . it costs the same as competitor's lower power plastic cabinet loudspeakers. Excellent value for money.
---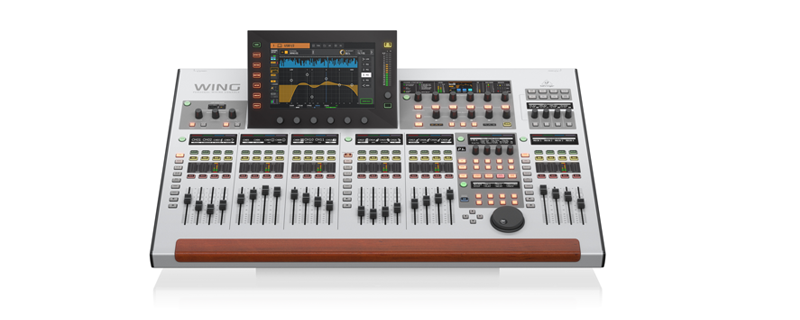 1. Behringer WING Digital Mixer
Our top of the list is none other the Behringer WING. Since its announcement in Nov 2019, our phone, email and social media have literally been bombarded with messages and calls, asking for price and availability. There are waves of excited customers that can't wait to own one of the most anticipated next generation audio mixing consoles from Behringer. We fulfilled the first WING shipment in Jan 2020 and it was sold out even before it was shipped out from factory. The most outrageous thing is that the customers did not even touch, smell or taste the console before deciding to confirm the purchase. At the moment we are still struggling to meet the demand. Aside of these, the Wing has really outstanding features and new technologies in mixing consoles. We are pretty sure the momentum of the WING will carry on to the rest of the months in 2020.