Most Flexible PA System to most Venues
MQ16USB
,
LT10A
,
SIGNAL CABLE
,
PA SYSTEM
,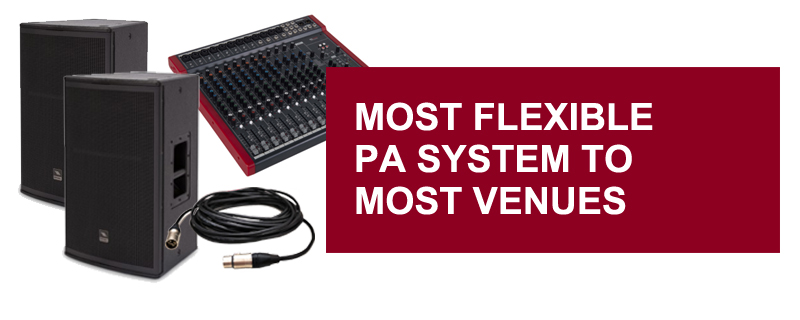 Consist of the following item
MQ16USB x 1 unit
LT10A x 2 units
Custom length Signal Cable x 2
Italian brand Proel suggest its 10" powered speaker to fulfill wide range of installation. If the venue is small and you do not want a bulky size speaker, then this is for you. With size of WHD 340 x 515 x 310 mm, this baby can slip in to any small scale environment unnoticed. Nothing to worry about sound quality as the speaker delivers crystal clear sound as Proel is well known for its Hi-Fi"ish" audio fidelity. Just a pair of these able to cover the entire meeting room of 2000 sqft. This will be the most flexible PA system that can be used for variety kind of venue and no other PA System Malaysia supplier or AV Supplier able to delivers such flexibility.