Most Accessible Price PA System to most Venues
MQ16USB
,
WAVE 15A
,
PA SYSTEM
,
SIGNAL CABLE
,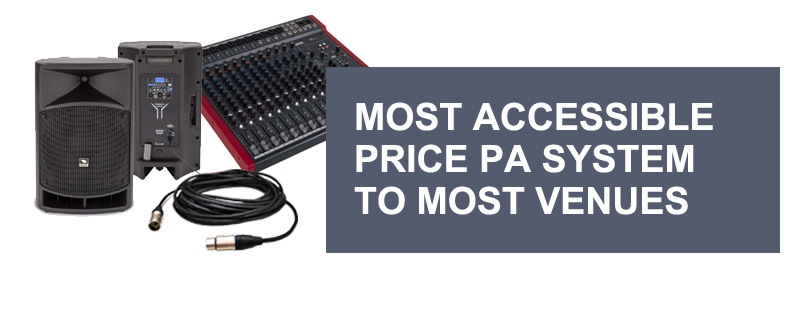 Consist of the following item
MQ16USB x 1 unit
Wave 15A x 2 units
Custom length Signal Cable x 2
Italian brand Proel give one of the most accessible PA system in term price to all venue owner and end user. Mixer MQ16USB is simple to use to all with minimal technical knowledge able to operate its. Just throw all audio input sources such as laptop, smartphone, DVD player, microphone and this device will mix them for you to be outputted to the speaker.

The speaker which is powered in nature, are Italian engineers tuned for optimized performance. This means the audio quality is already very good for any kind of usage in the venue. The speaker Proel Wave-15A is an 15" size which mean it reproduce reasonable good bass. For medium scale hall, meeting room, shop lots and medium scale church (approximate 2000sqft) will find the performance is adequate. This will be most accessible PA system in term of price. You will not able to find in any other PA system Malaysia supplier or AV Supplier.