Most Affordable PA System for Classroom and Cafe
MQ16USB
,
WAVE 12A
,
SIGNAL CABLE
,
PA SYSTEM
,
CLASSROOM
,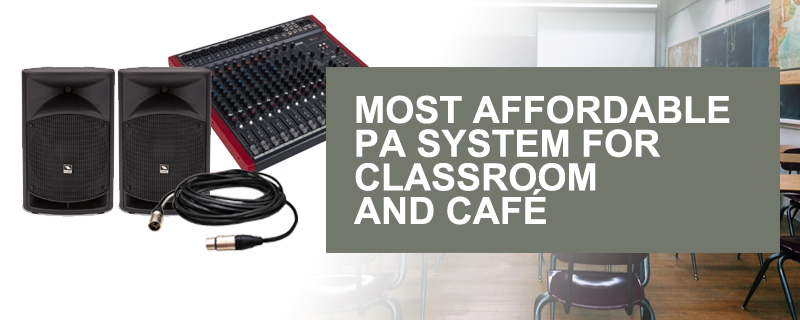 Consist of the following item
MQ16USB x 1 unit
Wave 12A x 2 units
Custom length Signal Cable x 2
This is the most affordable PA system in Malaysia by Italian brand Proel. When the budget is so tight but you still does not want to compromise in audio quality, then this is for you. These system are suitable for tuisyen center, classroom, cafe and any smaller scale business that requires very good audio to elevate your business to next level. A pair of Proel Wave 12A is readily to tackle the venue above with ease provide the audiences crystal clear message and enjoyable background music. The mixer MQ16USB provide simplest form to mix all audio sources be it laptop, smartphone, DVD player or microphone and output directly to the speaker. Again this will be the most affordable PA system that you can find in Malaysia that still sound good. This will be the most affordable PA System for Classroom and Cafe that will not be be found in any PA System Malaysia supplier or AV Supplier.